The best time to buy a ticket to a sold out concert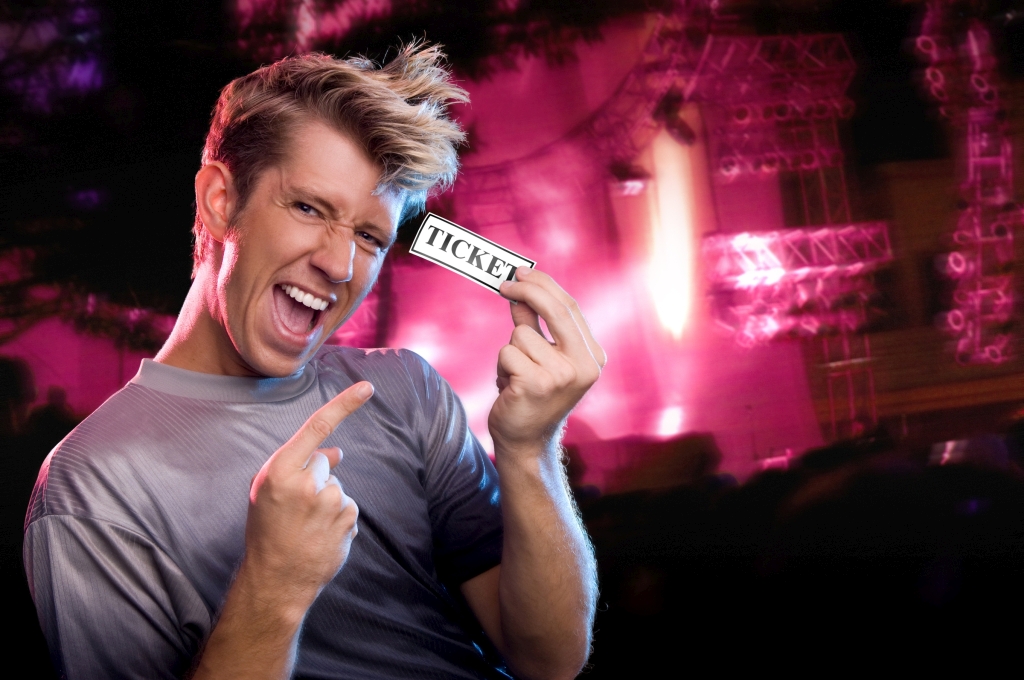 There are some concerts which are so highly anticipated that tickets for them sell out incredibly fast. In some cases, tickets sell out during the pre-sale phase before they even officially hit the markets. Then there are cases where tickets sell out incredibly soon after they have been released.
No matter how they manage to sell-out, the simple fact is there will be fans that will be left without tickets to see their favorite artists perform. What are they to do in these situations? Luckily, there are options available, including purchasing resale tickets.
Read on to find out when it is the best time to buy a ticket to a sold out concert.
The dilemma of getting concert tickets
Sometimes it's easy to think that those who missed out on getting concert tickets were merely lazy, but that's often not the case. Many times, fans don't stand much of a fighting chance to get the tickets for shows they want. There are instances where people camp outside ticket booths or wait patiently on their computers constantly refreshing their screens for the minute that the tickets hit the market.
In cases like these, only the people who are at the front of the line or are able to refresh their screens at the perfect time are the lucky ones who get to nab tickets. For others, it seems like a hopeless situation where they can no longer attend the concert that they want to go to because they don't have tickets.
But the situation isn't completely hopeless. There are certain ways that fans can get sold out concert tickets.
Where can fans get tickets to a sold out concert?
If the tickets for a concert you want to attend have sold out from their primary source, there are a number of secondary sources where you can get tickets. The secondary ticket market is quite large and offers fans a wide range of options and choices when it comes to purchasing tickets.
There are sites like eBay, StubHub, Seat Geek, Ticketmaster, Ticket Exchange, viagogo, Vivid Seats, and more that offer tickets to sold out concerts. Fans can browse the selection and compare and contrast prices and seats.
Many of these sites also look out for the interests of fans by offering protective services. These essentially vouch for the validity of the tickets and ensure that once they have been purchased, fans are guaranteed entry into the show.
Another positive aspect of having such a large secondary ticket market is that competition keeps prices relatively lower than they would be otherwise. Traditionally scalpers who would sell tickets could charge exorbitant prices because they were the only ones with access to the sold out tickets. As the secondary ticket market expands, fans have a wider range of choices when it comes to purchasing tickets to a sold out show.
When is the right time to buy sold out tickets?
Once you find yourself in the pickle of needing tickets to a show which is sold out, you're likely to go into panic mode in search of tickets. But when should you buy tickets to a sold out concert, assuming there are any being sold in the secondary ticket market?
The best time to buy tickets to a sold out concert actually depends on a number of different factors. Let's see what can potentially affect the prices of tickets on the secondary ticket market.
How many tickets are available on the secondary market?
The number of tickets which are available for sale on the secondary market will dramatically affect the price of concert tickets. If there are a lot of tickets available on the secondary market, then you'll benefit from lower prices. In this case, what happens on most occasions is that the tickets tend to fall in price as the event gets closer. This is just simple supply and demand.
Is the concert/tour an exclusive event?
If the concert or tour you're trying to get tickets for is an exclusive event, chances are that tickets will be tough to come by because they will be in very high demand. In this case you want to find tickets for the event in the secondary market as soon as possible and purchase them. Hopefully you'll get a good price but since the event is exclusive, it might be the case that ticket prices are quite high.
Take the risk of buying at the event
One of the options that are available to you is purchasing the tickets at the event itself from scalpers. At every concert that is sold out, scalpers are present at the door selling tickets. Before doors to the event open, scalpers typically charge very high prices for the tickets in their possession. If you're not too interested in the opening act of the concert, wait until the show is already underway before approaching a scalper.
At this stage, scalpers who still have tickets for the event are desperate. They want to cut their losses and are therefore eager to make any profit they can on the tickets they have. This is also about the only time that scalpers will entertain bargaining. You can negotiate a price you're willing to pay for the tickets and get into the show to see the artists you're a fan of.
No one wants to miss out on seeing their favorite artists or bands perform live. Sometimes, despite our best efforts, tickets for the concerts we want to attend sell out before we even have a chance to purchase any. In these cases, all hope isn't lost. There is a huge secondary ticket market where fans can get tickets for sold out events. The best time to purchase tickets for sold out events will depend on a variety of factors. Know the tricks of the trade and you can still end up going to a sold out show.