Rod Stewart and Cyndi Lauper Team Up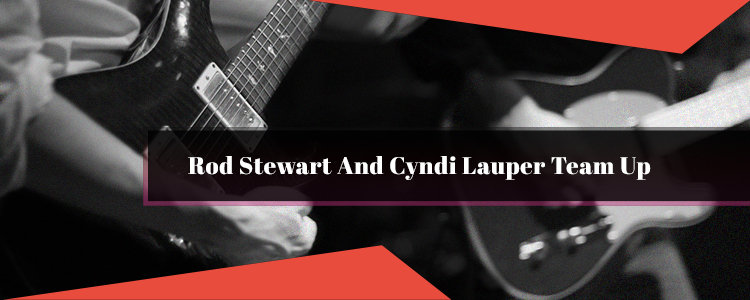 Two friends, two legends will be performing together on eighteen dates this summer. Yes, you heard that right Rod Stewart and Cyndi Lauper will hit the road this summer for a tour that promises to be one for the ages.
Rod Stewart
Rod Stewart is a legend by any standard. He joined the music industry way back in the year 1961 and made an indelible mark over the subsequent years. He has recorded sales of well over one hundred million albums globally and has also been inducted into the Rock and Roll Hall of Fame. Six of his albums have reached the number one spot and he also has his own star on the prestigious Hollywood Walk of Fame. If there is a musician that epitomizes greatness, it is Rod Stewart.
Cyndi Lauper
Joining him on the tour this summer will be one of the most famous female musicians in history, Cyndi Lauper. She became a part of the music fraternity in 1977 and opened the door for other female stars to follow their dreams. Apart from coming up with super successful albums, Cyndi has also given music for musicals like "Kinky Boots." She won a Tony Award for that. She has in total sold in excess of fifty million albums globally and has won multiple Grammy Awards, Emmy Awards and Tony Awards.  It has been some ride and Cyndi is about to add another epic chapter to her story by going on tour with Rod Stewart this summer.
One epic road trip
Cyndi Lauper and Rod Stewart will begin their journey on July 6 at Hard Rock Live in Hollywood, FL. From there the caravan will move to different cities like Tampa, Tuscaloosa, Camden, Mansfield, Wantagh, Rochester, Cincinnati and Dallas etc. The tour will conclude at the Smart Financial Centre at Sugar Land on August 12.
So, now that it is decided that Rod Stewart & Cyndi Lauper are going to team up for 18 dates around the U.S this summer, this is your chance to book tickets and be a part of the ride.