Plenty of teams are yet to win the Super Bowl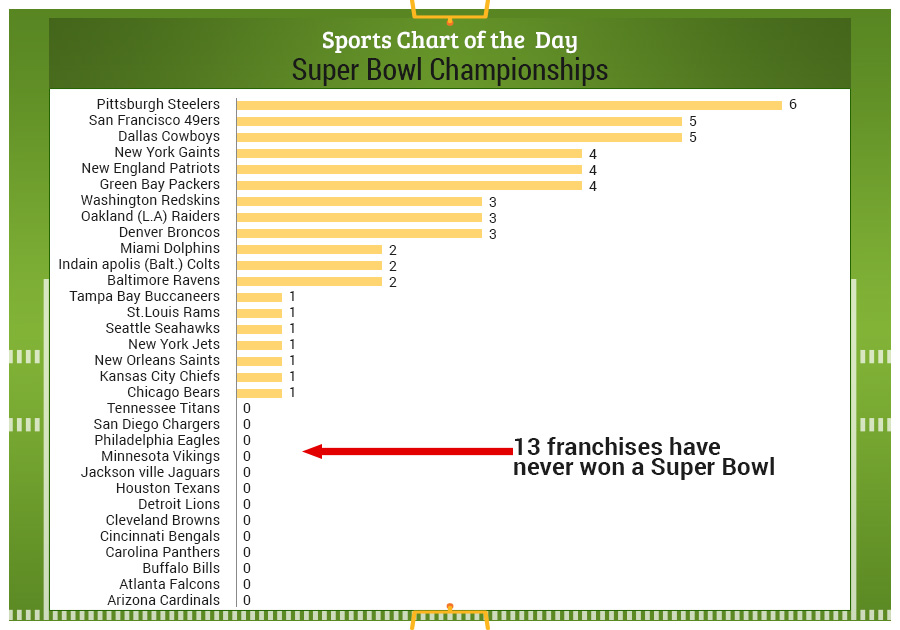 The regular season is about to come to a close which means predictions about the postseasons are coming in from everywhere. The New England Patriots and the Dallas Cowboys are most people's pick to lift the Vince Lombardi Trophy this year. There are other contenders as well. One cannot count out the Oakland Raiders even with Carr's horrific injury in the game against the Colts. The Seahawks have been there and thereabout in recent seasons so you cannot count them out either.
The Super Bowl LI will crown the next NFL champion but will it be a side that has won the title in the past or will it be one of the thirteen other teams who have never clinched the biggest title that the NFL has to offer. The Pittsburgh Steelers have won the most Super Bowls (6) while the Dallas Cowboys and the San Francisco 49ers have 5 each to their name. The New York Giants, the New England Patriots and the Green Bay Packers are one step behind with four Super Bowl wins each.
The Washington Redskins, the Oakland Raiders and the Denver Broncos have lifted the Vince Lombardi Trophy thrice each which means that these nine sides have accounted for thirty seven out of the fifty Super Bowls played so far.
The thirteen teams that haven't won the Super Bowl till now aren't really setting the league on fire this season either so it is tough to see that record changing this year.