NFL players who fell from grace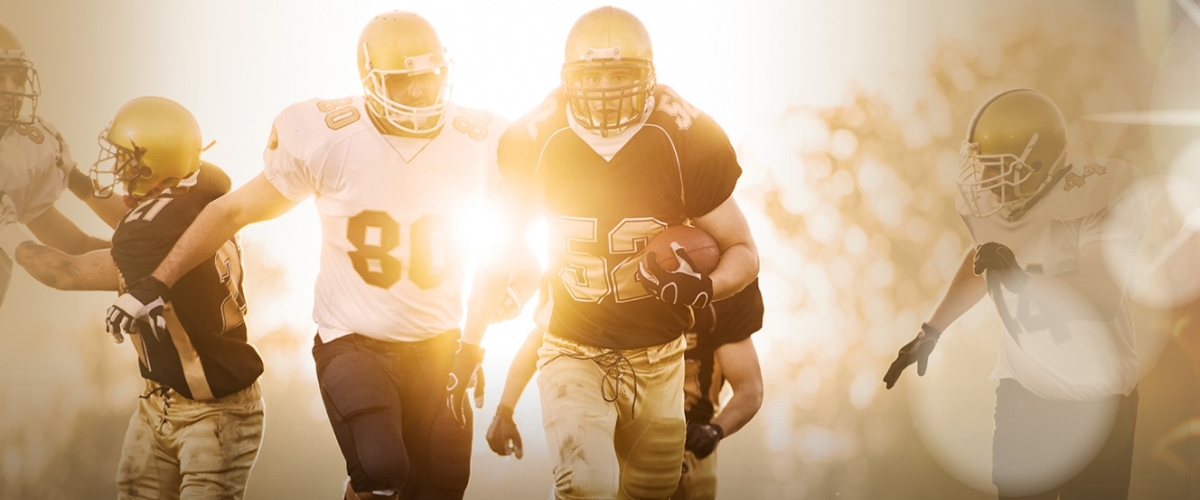 Like all sports stars, NFL players are idolized, considered role models and held in high esteem by their fans. In most cases these stars live up to those expectations, but in some cases, they let everyone down and fall  from grace. OJ Simpson is perhaps the biggest example of this. In this blog we will look at some NFL players, apart from Simpson, who had the world at their feet, yet threw it all away by making avoidable mistakes.

Aaron Hernandez began his football career at the University of Florida, with whom he won a BCS National Championship in 2009. That year he was recognized as a first team All American and was the recipient of the John Mackey Award. During the 2010 NFL Draft, Hernandez was picked by the New England Patriots in the fourth round of the draft. Considered one of the most talented right ends in the game, Hernandez was a selection for the 2011 Pro Bowl and in 2012 he agreed to a new contract with the Patriots worth $40 million. It seemed the sky was the limit for the Connecticut native.
However, things took a turn for the worse when in 2013 he was questioned in reference to the murder of semi-professional player, Odin Lloyd. The police eventually arrested Hernandez and the Patriots released him from his contract immediately afterwards. Things went further south for the athlete, when in 2014 he was indicted for a double homicide which took place in 2012.
In April 2015, Aaron Hernandez was found guilty of for the murder of Odin Lloyd and is currently serving a life sentence (without parole) at the Souza-Baranowski Correctional Center.


One of the most popular players to have played for the Pittsburgh Steelers in recent years, quarterback Ben Roethlisberger truly had the world at his feet. By 2009, he was only twenty seven and already a two time Super Bowl champions with the Steelers. The player was hugely popular in Pittsburgh, due to his ability to consistently perform at an elite level each season. Roethlisberger holds several franchise and NFL records, including the record for being the youngest Super Bowl winning quarterback in the NFL history (he won his first NFL Championship at age 23).
However, it seemed as though Roethlisberger was bent on throwing it all away. In 2006, while driving recklessly, he survived a near fatal motorcycle accident and in 2008, he was accused of sexual assault. The first allegations were never proven and the incident was forgotten. However, in 2010, he was once again accused of sexual assault by a college student and the overall consensus was that there was no smoke without fire.
Although he was never formally charged with the crime, the quarterback's reputation took a huge hit, especially with the fans. In April that year, Roger Goodell (Commissioner of the NFL), announced that Roethlisberger had violated the NFL's personal conduct policy, due to which he would be suspended for the first six games of the upcoming season. Even though the suspension was reduced to four years, Roethlisberger's reputation had well and truly been tarnished.


Michael Vick's story is truly a case of what not to do if you have a promising career in front of you. One of the most exciting talents to emerge in the early 2000s, it seemed that he was destined for greatness. Vick rose to prominence during his college football days for Virgina Tech as one of the most talented quarterbacks in the game. He was third in the Heisman Trophy balloting in his freshman year and chose to drop out of college and go professional the year after.
Vick made history when he was selected as the first draft pick overall in the 2001 NFL draft by the Atlanta Falcons. He became the first African American quarterback to be the number one draft pick in NFL history. Vick played for six years with the Falcons and became a hugely popular player, especially for Atlanta fans. He led the team to two playoff appearances and was selected to participate in three Pro Bowls.
Things started going downhill for Vick when in 2007, officials who were conducting a drug investigation into Michael Vick's cousin, stumbled onto evidence of an illegal dog fighting ring operating on Vick's own property. A federal investigation into the matter was launched, while the press and media began their own coverage of the high profile case.
When the findings of the investigation came in, it turned out that Vick was at the center of the dog fighting ring which was responsible for torturing and even killing under-performing animals. Vick's fans and the general public recoiled in horror as gruesome details of the fighting ring came out, and most people started demanding that Vick should be made to pay.
In 2007, Vick was formally charged with running an illegal dog fighting ring and pleaded guilty to the federal charges. He went on to serve a twenty one month prison sentence, which was followed by a home confinement. Vick was fired by the Atlanta Falcons following his conviction and lost his multi-million dollar endorsement deals. He filed for Chapter Eleven bankruptcy in 2008.
The Philadelphia Eagles took a chance with Vick and signed him in 2009. However, protestors and angry fans started coming to team practice sessions to demand that Vick be removed from the team.


JaMarcus Russell is the contemporary gold standard of supremely talented NFL busts, but Todd Marinovich blazed a trail for players like Russell—men with unlimited potential but limited commitment to the profession. Marinovich seemed designed to be a great NFL quarterback. His pedigree, his physical attributes, his intelligence were all exemplary; it seemed as though he was a product of a supercomputer programmed to define the perfect player. However, substance abuse and addiction were his undoing.
After a solid career at Southern Cal, Marinovich was selected 24th overall by the Raiders, falling to the latter part of the first round after being arrested for cocaine possession a few months earlier. Marinovich struggled with alcohol and substance abuse, and his inconsistent performances on and off the field reflected his troubles. Within two years, he was out of the NFL.
His fall from grace was covered extensively by the media and he was used as the prime example of how straying into the world of drugs can derail and destroy promising careers.


Former quarterback Art Schlichter was selected fourth-overall out of Ohio State by the (Baltimore) Colts in the 1982 NFL draft. Almost immediately, Schlichter found himself in hot water with the league over his gambling habits. He was suspended for a full year in 1983 and later admitted to gambling through his suspension. Schlichter was out of the NFL for good by 1986 and out of football entirely by 1992.
Schlichter spent all but a few months between 1995 and 2006 in forty four different prison facilities for countless felonies. Most were directly related to his gambling, like passing bad checks and theft. Schlichter managed to keep himself out of trouble for several years after his release in 2006. He even founded a non-profit organization to educate the public about the perils of gambling addiction. Unfortunately, it didn't last.
In 2010 Schlichter concocted a scheme to sell bogus tickets to sporting events. By 2011, the authorities were on to his shenanigans and began a large-scale investigation for fraud. Schlichter was ultimately charged with scamming victims out of more than $1 million. In May 2012, he was sentenced to eleven years for his misdeeds.


After winning a national championship in 2002, former Ohio State running back Maurice Clarett sat out the entire 2003 season after being charged with a misdemeanor account of falsifying a police report. Clarett then dropped out of school in hopes that he could sue his way into the 2004 draft—a miscalculation on his part.
The Broncos surprised everyone in 2005 by taking Clarett in the third round of the draft, but he didn't even make it through training camp. By January 2006, Clarett had been picked up by the cops on suspicion of two armed robberies—by summer, things would get a whole lot worse.
In early August, Clarett was spotted making an illegal U-turn and then led the police on a high-speed chase. He was eventually caught and was found to be in possession of two Japanese swords, two loaded handguns, an open bottle of vodka and an AK-47. Thankfully for Clarett, police stopped him before he reached his destination. Otherwise, he would have spent way more than four years in jail.



Lawrence Phillips is another poster child for wasted talent and opportunity. From his college days, his talent was clear enough, however, so was his bad attitude. While playing college football for Nebraska, he made headlines for his phenomenal play and later for assaulting his ex-girlfriend.
Phillips began his NFL career with the Rams but only lasted a couple of years before he was abruptly cut from the team. Next up was Miami where he lasted two games before being cut after pleading guilty to assaulting a woman. After a stint in NFL Europe, he returned to the NFL after the 49ers took a gamble on him. This time it was lack of effort and refusal to block which led him to be cut from the team. He was finished in the NFL. Phillips moved to the CFL to rejuvenate his career but was unable to keep out of trouble. He had burned every bridge in the football world.
After he was out of football, he was arrested on numerous charges and sentenced to ten years in prison. In 2015, Lawrence Phillips allegedly added murder to his rap sheet and was charged for killing his cellmate. Facing the possibility of the death sentence, Lawrence Phillips committed suicide on January 12, 2016.


Wide receiver Sam Hurd broke in to the NFL with the Dallas Cowboys in 2006. He had flashes of potential but he was never really able to rise above mediocrity. He went on to sign with the Chicago Bears in July 2011 but was cut on December 16th, 2011, after being arrested for trafficking in large quantities of marijuana and cocaine.
Hurd was arrested again in August 2012 for a violation of his bond agreement. In November 2013, Hurd was sentenced to 15 years behind bars. He is currently trying to have his sentence reduced, but his well documented fall from grace will make it hard for him to ever return to football in any capacity.
These were some of the best players and talents, who wasted their potential and best years in the NFL by committing or associating themselves with illegal activities. Their fall from grace should serve as a stark reminder to all aspiring professional athletes, that whilst the profession offers significant rewards and lucrative opportunities, it is important to keep a calm head on your shoulder after becoming famous. If you can think of any other NFL player who can fit the bill, let us know in the comments section below.