Latin Music Icon Juan Gabriel Dies At 66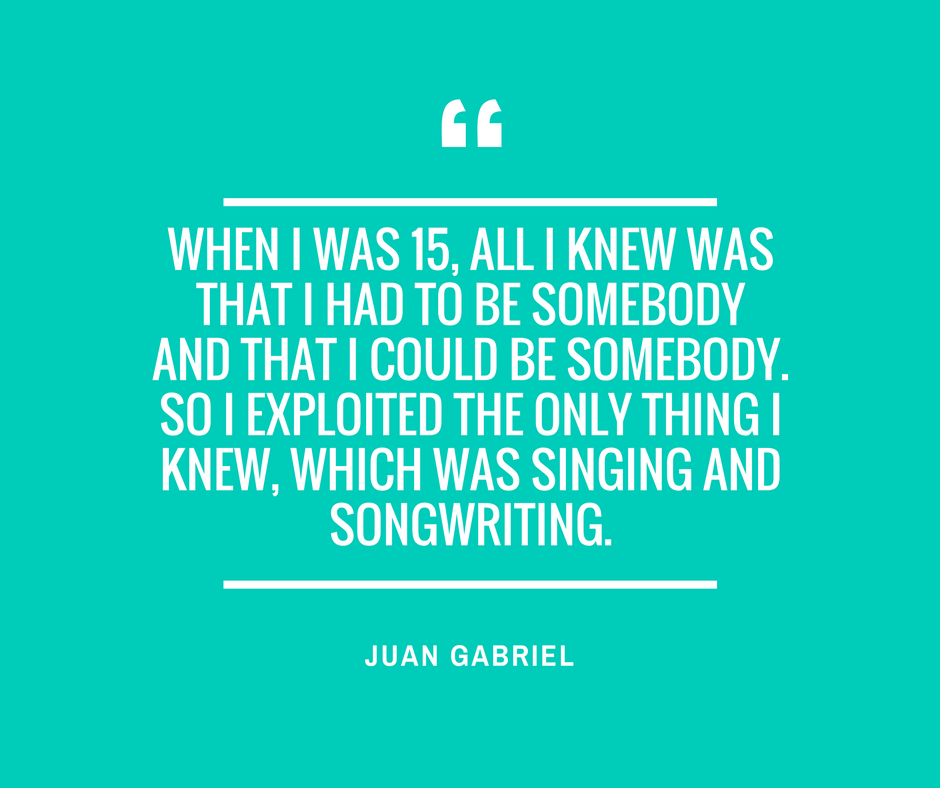 One of the greatest Mexican musicians in the world, Juan Gabriel died a natural death in Santa Monica, California, on Sunday, August 28. The singer died of a heart attack at 11:30 on Sunday morning. He was 66.
Gabriel's press office released a statement saying, "He has passed on to become a part of eternity and has left us his legacy through Juan Gabriel, the character created by him for all the music that has been sung and performed all around the world."
The news of his sudden death shocked fans and spurred an outpouring of grief across Mexico. As soon as the news of his death came out, people started gathering at the Plaza Garibaldi in Mexico City. Fans lit candles and laid flowers in the loving memory of the legendary artist. Fans have also been all over the social media mourning his untimely death and writing heartfelt condolences.
Mexican President Enrique Peña Nieto sent out a tweet saying, "I regret the death of Juan Gabriel, one of the great musical icons of our country. My condolences to his family and friends." "A voice and talent that represented Mexico. His music is a legacy for the world."
Mexican government has announced to hold an event in order to honor the legendry singer. The event will take place at the National Opera House in Mexico City.
The prolific singer was suffering from health problems in recent years, but was active till the very end. Juan Gabriel was busy touring and gave his last performance to a packed house of 17,000 fans on Friday night at The Forum, in Los Angeles. He performed for two hours straight, dressed in one of his famous brightly colored outfits. Billboard described him as "the ultimate showman" in review of his recent performance.
On the day of his death, Gabriel was scheduled to perform a concert in El Paso, Texas. His ongoing US tour was titled, "MeXXIco Es Todo" and was due to visit major venues in cities such as Las Vegas, Dallas, Hidalgo, Miami and New York.
Juan Gabriel, who was sometimes likened to Elvis Presley, ruled the world of Latin pop music for more than four decades. Gabriel, whose real name was Alberto Aguilera Valadez, was born into a poor family. His journey to stardom is an awe-inspiring rags-to-riches story.  The gifted singer wrote his first song when he was only thirteen. He went on to write more than 1,500 songs.
Gabriel started off his musical career with the album "El Alma Joven". The iconic singer established his place in the music industry with a score of hit albums. Gabriel has reportedly sold over 100 million albums.
Known as a flamboyant performer, he was often seen performing in his colorful, glittering mariachi outfits, charming the audiences. His epic stage performances were a joy to watch and it wasn't uncommon to see fans crying at his concerts.
He penned hits in a variety of styles including mariachi, pop, rock and ballads, among others and earned the ASCAP "Songwriter of the Year Award" for his contributions.  His music transcends boundaries and has been translated into many languages for his fans. Becoming a part of the mainstream industry, he became an inspiration for many Latin singers.
Gabriel has earned six Grammy nominations and has won a number of prestigious awards, including the Billboard Music and Latin Grammy Awards. He has also received a star on the Hollywood Walk of Fame.
Juan Gabriel's son Iván Aguilera issued a statement, calling his father's death "a tragic loss for all of us, his family, colleagues and fans alike". "We know that our father will miss entertaining his countless fans, who brought him tremendous joy in life," he said.