Is Conor McGregor on the cusp of becoming the greatest athlete in the world?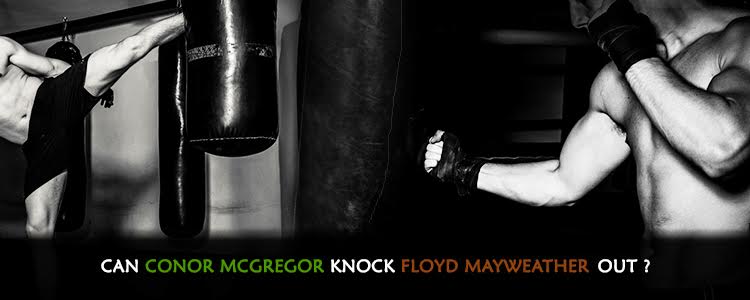 After months and months of trash talking, arguments and counter arguments, the deal has been agreed. Conor McGregor and Floyd Mayweather will slug it out in Las Vegas on August 26, 2017 in what is without a doubt, one of the biggest boxing fights in history.
Who has the edge?
Floyd Mayweather has come out of retirement to face Conor McGregor but the fight suits him because Mayweather is a boxer and an unbeaten one at that. Credit however must be given to McGregor for challenging one of the all time greats to a boxing match considering Conor is an MMA specialist.
Conor McGregor might be a lot of things but he is not someone you would see backing down from a challenge. He has been training very hard and looks in good shape. The overwhelming favorite among most people remains Floyd Mayweather simply because this is a boxing match.
Having said that, imagine if McGregor does what no one has ever done before him and beats Mayweather. It is a long shot but it will be the biggest achievement of his career. Will it also make him the greatest athlete in the world.
Dana White on McGregor beating Mayweather
Dana While, the UFC President certainly seems to think so.
When asked if he thinks that Conor beating Mayweather will be biggest shocker in sports history this is what Dana had to say:
"Ever. Tell me a bigger upset. If Conor McGregor knocks out Floyd Mayweather, tell me something bigger. He'll be the biggest athlete on the f****** planet. It'll be absolute madness."
Now that is a big claim to make but there will be a lot of people who will think along the same lines. This is like Brady hanging up hid NFL boots and making the switch to NBA and besting LeBron James. Yes, NBA is a team sport and all but you get the gist of what McGregor is on the cusp of doing.
Can McGregor beat Mayweather?
Well now here is that million dollar question. A lot of neutral fans think this is a step too far for even someone as good as Conor McGregor. No boxer has ever been able to beat Floyd. He retired with a 49-49-0 record. 26 of those wins were by knockouts. To cut the long story short, there are more accomplished boxers than Conor who have all fallen to the feet of the great Mayweather.
Conor however looks extremely confident. Conor has age on his side. He is 28 while Floyd is now 40 and has been retired for a while now too. Conor's fans also point to his strength as an edge. There are a lot of reports coming in too that Conor is a better boxer than a lot of people give him credit for and that he has the tool in his armory to shock Floyd.
As far we are concerned, yes Floyd Mayweather is the favorite but if there is anyone who can take him on it is Conor McGregor. So let us not predict the match and just sit back to watch the two greats of combat sports headline an epic bout on August 26th.