Bon Jovi's Album 'This House is Not For Sale' Gets To The First Spot… Again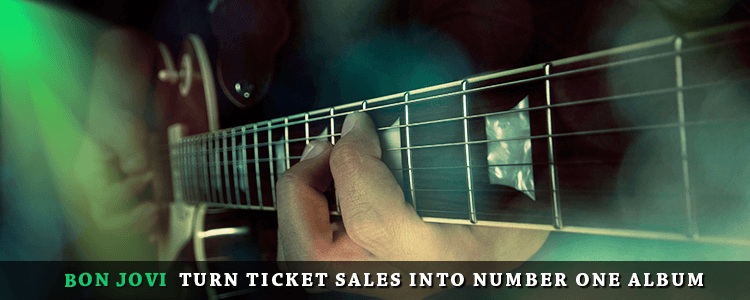 Coming out with a chart-topping album is a big deal for any artist. For some it can be a start of something special while for others it simply reaffirms their position among the best in the business. A name that belongs to the latter group is that of Bon Jovi. The group churned out its latest record, 'This House is Not For Sale' in 2016 which debuted atop the Billboard 200. Almost fifteen months after the record's release, Bon Jovi's album 'This House is Not For Sale' gets to the first spot… Again.
Bon Jovi: The Legends of Hard Rock
Hard rock fans have a special place in their hearts for Bon Jovi. After all, this is a group that dominated the 20th century with singles like, Livin' on a Prayer, Wanted Dead or Alive, Bad Medicine and I'll Be There for You all of which became hard rock staples. They have enjoyed massive success in the new millennium as well.
Bon Jovi released their first self-titled record in 1984. It sold over a million copies in the United States and received 3.5/5 stars from AllMusic. Shortly afterwards, they spawned their first diamond selling studio effort, 'Slippery When Wet' in 1986. It landed at the first spot in the United States and made it to the book, '1001 Albums You Must Hear Before You Die.' The record also collected positive reviews from different publications and was included in Rock and Roll Hall of Fame's list of the, 'Definitive 200 Albums of All Time.'
Since then, Bon Jovi has come out with ten hit studio records and also took home many accolades including, one Grammy and two American Music Awards. They were also enshrined into the Rock and Roll Hall of Fame and went on to sell more than one hundred and thirty million albums worldwide.
This House is Not For Sale: Building Anticipation
After the release of their twelfth studio record, 'What About Now,' the lead singer of Bon Jovi, Jon Bon Jovi confirmed in 2014 that he has started working on the band's next record. He also stated that the new album will be out in 2016.
The following year, they came out with a compilation record 'Burning Bridges' which they dedicated to their fans. This album marked their final release through Mercury Records and featured new as well as unfinished songs. On September 30, 2015, the band announced that its thirteenth studio effort will be titled, 'This House is Not For Sale.'
The Wait Ends
On November 4, 2016, Bon Jovi spawned, 'This House is Not for Sale.' The album was recorded at the Avatar Studios and was produced by Jon Bon Jovi and John Shanks. It had the critics raving and was certified gold by the ARIA and the IFPI. This LP peaked at the first spot on the Billboard 200 and was supported by five singles, This House is Not For Sale, Knockout, Labor of Love, Born Again Tomorrow and When We Were Us.
This House is Not For Sale Returns To The Top Spot
In 2018, Bon Jovi announced a new tour in support of 'This House is Not For Sale' and introduced an interesting new deal where fans who bought tickets to their shows would receive a redeemable coupon for a free copy of the album. Surprisingly, over one hundred and twenty thousand fans availed this offer as a result of which the record returned to the top spot in the United States yet again. 'This House is Not For Sale' became the third album to re-enter the Billboard 200 at the number-one spot after Prince's, 'The Very Best of Prince' in 2016 and Christ Stapleton's, 'Traveller' in 2015.
Bon Jovi is now scheduled to hit the road soon and will be performing the first show at the Pepsi Center in Denver. From there, they will go on to hit the stage in cities like, Las Vegas, San Antonio, Houston, New Orleans, Dallas and Boston. They also plan on playing two consecutive concerts at the Madison Square Garden in New York. This is a great opportunity for you to watch this legendary band in their element, live.