10 Reasons To See Lady Gaga In Las Vegas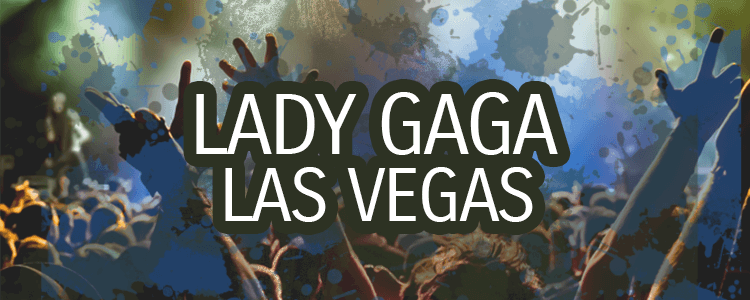 Thank you Akon for discovering and helping Lady Gaga become a global star. Born in New York City as Stefani Joanne Angelina Germanotta, Gaga never thought she would go on to change the face of pop music considering she started her career as a songwriter for Sony/ATV Music Publishing. However, fate had different plans for her and now after ten years, she has become one of the most successful artists of the genre, selling more than one hundred and forty six million singles worldwide.
After cancelling the last ten shows of her, 'Joanne World Tour' due to health issues earlier this year, Lady Gaga has returned with a bang. The Born This Way singer has announced her residency at the Park Theater in Las Vegas. It is scheduled to begin on December 28, 2018 and will be ending in November of 2019. So, if you have not yet seen her live in concert then now is your chance to do that.
Here are 10 reasons to see Lady Gaga in Las Vegas.
She is a multi-award winning performer
Lady Gaga is undoubtedly among the biggest stars of pop music and her impressive list of award wins including, six Grammys, two American Music Awards and seven Billboard Music Awards proves that. Apart from winning several accolades, she has also established ten Guinness World Records including two for, 'The Most Powerful Superstar' and 'Most Weeks on US Hot Digital Songs Chart.' She has also been placed by VH1 on its list of the, 'Greatest Women in Music' and has been called, 'Queen of Pop' by the Rolling Stone.
She penned down her first hit in 10 minutes
When Lady Gaga was gearing up to make her debut, she wrote her first single in just ten minutes and released it in 2009. Titled, Just Dance, the song became her breakthrough success, topping the charts in the US and Europe. It also earned her a Grammy nomination for the 'Best Dance Recording.' Influenced by dance-pop sound, the track went on to sell more than eight million copies in the U.S. and became a huge critical hit, receiving positive reviews from popular publications. Gaga may just take you down memory lane by performing this track live.
She might make an appearance as her alter ego
If you are a longtime fan of Lady Gaga, you would probably remember the time when she introduced her male alter ego, Joe Calderone. As Calderone, she accepted her MTV Video Music Award in 2011 and almost convinced a Japanese company to feature her on the cover of their magazine. Gaga, who is known for surprising the fans with her unique outfits may suprise everyone by making an appearance as Joe Calderone as she performs live in Las Vegas.
She has topped the Billboard 200 on more than one occasion
Lady Gaga has a way with words which has helped her write four hit albums, 'Born This Way,' 'Artpop,' 'Cheek to Cheek' and 'Joanne.' All of these records topped the Billboard 200 and brought her way massive commercial and critical success. Out of these studio efforts, 'Born This Way' marked her second album to record multi-platinum sales in the States and it also made Rolling Stone's list of the, '50 Best Albums of 2011.' You can expect Gaga to perform some of her biggest hits from these four records including, The Edge of Glory, Applause, Do What You Want and Million Reasons live when she hits the Sin City.
She may debut new music
Lady Gaga dropped her fifth and most recent studio album, 'Joanne' on October 21, 2016. It was not only approved by the critics but was also nominated for a Grammy Award in the category of, 'Best Pop Vocal Album.' Gaga has recently been spotted in music studios across the country, working on new material. Don't be surprised if she decides to play some of her new songs live. She may also reveal details about her next studio project during one of her concerts in Las Vegas.
Her shows are creative
Lady Gaga knows how to put up great performances and is famous for her on-stage personality. She gives it her all to make her live shows as entertaining as possible. She pays special attention to everything from the stage production to her wardrobe selection which is what makes her shows such an exciting experience for everyone.
She doesn't lip sync
One thing which makes a Lady Gaga concert even more exciting is that she doesn't lip sync. During an interview with Extra in 2015, she said this,
"I don't think it's cool to lip sync. I think if you pay money for a ticket to see a show the artist should have some pipes and sing their records for you."
She always interacts with the fans during her performances
Lady Gaga surely knows how to keep the fans engaged during her shows and often interacts with them in between performances by sharing interesting stories. This gives her fans a chance to learn more about her as a person, creating a strong connection which makes attending her concerts worthwhile.
She might perform music from her debut film, 'A Star is Born'
Although, Lady Gaga is globally known as a pop superstar but her talents are not only limited to producing quality music. She can act too. She first showed her acting skills by starring as The Countess on 'American Horror Story: Hotel' which is the fifth season of the FX television series, 'American Horror Story.' She won a Golden Globe for her work in that show for, 'Best Actress – Miniseries or Television Film.'
Lady Gaga was then approached by Bradley Cooper to star alongside him on the musical romantic drama, 'A Star is Born' which was released on October 5, 2018 to great critical and commercial response. Gaga also put out the soundtrack album of this flick with Cooper which topped the charts in the States. You can expect her to perform some of the songs from that film live.
She vowed to make her residency shows epic
Lady Gaga's residency in Las Vegas will feature two special shows, 'Lady Gaga Enigma' and 'Lady Gaga Jazz and Piano.' The former will have her perform up-tempo pop hits whereas she will play stripped down versions of her songs in the latter. While announcing her residency at the Park Theater, she said:
"We're creating a show unlike anything I've done before. It will be a celebration of all that is unique and different within us. The challenges of bravery can be overcome with creativity and courage that is grown out of adversity, love and music."